3/4" RESERVOIR PORT SERVICE RELAY VALVE, 4 PSI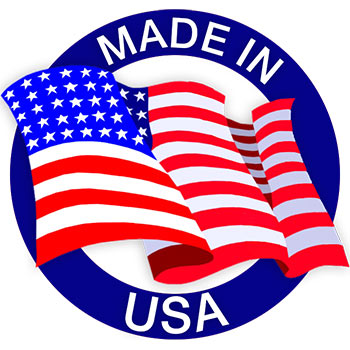 The 3/4" Reservoir Port Service Relay Valve, 4 PSI, (SKU: 110415) manufactured by Sealco, is a vital piece of tandem axle trailer service brakes, specifically with four brake chambers, to remotely control the rear brakes on commercial dump trailers. This part is an air-operated valve used in air brake systems to control the brakes at the rear of a commercial trailer. If it's time to replace your old service relay valve we've got many options to choose from. This valve, and all other parts on our website, is always in stock and ready to ship. Check out additional products on The Ranco Parts Store before checking out today!
The 3/4" Reservoir Port Service Relay Valve, 4 PSI, is an important component for your dump trailer's rear braking system. Please note* this Service Relay Valve contains four delivery ports that fit only specific brake systems, so be sure to confirm fitment with your trailer model, VIN, and this part SKU before placing your order. This part will only fit specific models of construction dump trailers, so make sure to check the specifications below for metrics to ensure compatibility with your current braking system. This combination can be mounted on to a single reservoir port, however, the design allows for independent servicing of their component parts. These include the fact that this part replaces a Haldex Full Function part, it's preassembled for easy installation, and has thread sealant pre-applied for even easier application. This Sealco valve also has a non-ABS four port service relay valves in several configurations and includes alternative bracket versions available for remote mounting. Make sure to see the cross-reference list below for the suitable replacement part. All products made by Sealco are guaranteed for performance and durability. Make your commercial trailer hauling life easier by purchasing only the most reliable parts for your braking system.
Specifications:
Manufacturer: Sealco
Part Number: 110415
Two-Port Service Relay Valve
Control Port: 3/8" NPT
Reservoir Port: 1/2" NPT
Delivery Ports: 3/8" NPT
Crack Pressure: 4 PSI
Includes mounting bracket
Cross References:
The following list showcases the part numbers for suitable replacements of this item.
Part Number: 110365
Part Number: SEA110365
Part Number: E-SL110365
Part Number: 110360
Part Number: KN28300
Part Number: 51402
(A cross reference listing means that this part should be a suitable replacement for the part numbers listed. Please double check the product description carefully to make sure this part will fit your application.)
The Ranco Parts Store has an extensive line of replacement trailer parts you're looking for! We love providing our customers with the industry's best service relay valves for commercial dump trailers and stand behind the quality of all Sealco parts. If you have any questions or need help finding the correct part, give our experts a call. We're here to help your service shopping easier, so don't hesitate to reach out for assistance. Check out more parts on our site search on The Ranco Parts Store website today!
More Information

| | |
| --- | --- |
| Box Size | 12"X12"X7" |
| Country of Origin | USA |
| Finish | Matte |
| Material | Aluminum |
| Package Quantity | 1 |
| Connections | 3/8" Control port 3/4" Reservoir port 3/8" Delivery port |
| Duty | N/A |
| Flow C | N/A |
| Flow Rating | Nominal crack pressure of 4 PSI |
| Function | Used for tandem axle trailer service brakes with four brake chambers. |
| Operating Temperature Range | N/A |
| Operation | Used for transferring air pressure to an air brake system utilizing 4 brake chambers. |
| Power | N/A |
| Pressure | Nominal crack pressure of 4 PSI |
| Product Line | Sealco |
| Replacement Parts | N/A |
| Voltage | N/A |
We found other products you might like!