CUSTOM CYLINDER QUOTE FORM
Please fill out and submit the Custom Cylinder Quote Form, and we will contact you with a quote. Upon your acceptance of the quote, we will request payment, and submit your order.
Enter the measurements for the cylinder you need in the fields to the left. All measurements should be in inches, measured to the nearest 1/8". Use the guide below to make sure you are measuring the correct parts of the cylinder. Please call us if you have any questions while filling out the form. 888-424-4004
*Indicates Required Fields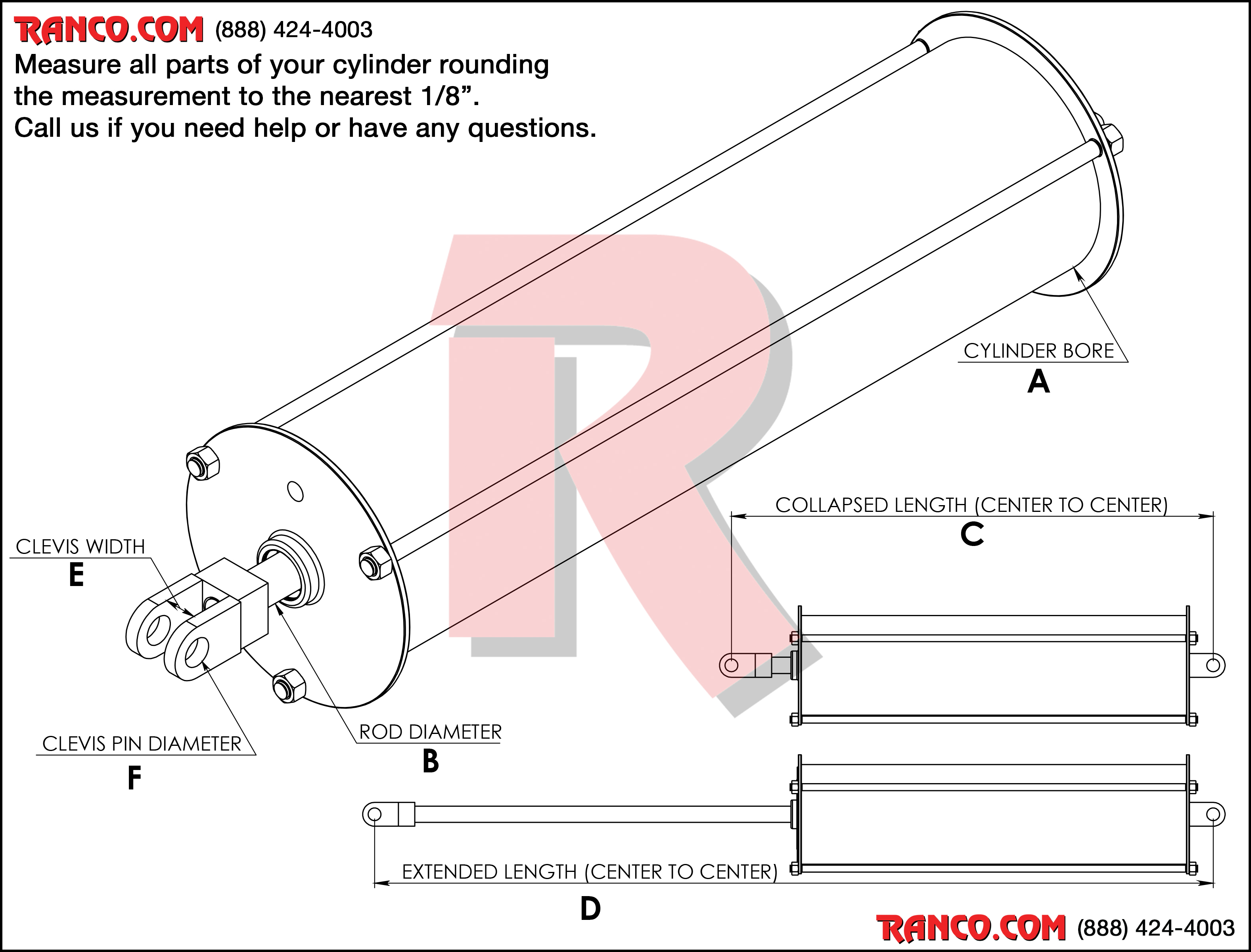 Didn't see the air cylinder you needed on our website? No problem! The Ranco Parts Store does custom air cylinders! We can create the perfect air cylinder design for whatever application you need it for, and personalized to all your specific dimensions. Need a lift gate cylinder for a 20 year old Ranch Manufacturing End Dump? We've got it. Need a Bottom Dump Gate cylinder for a Load King or CPS bottom dump trailer? We've got it too. The Ranco Parts Store can get or make whatever type of air cylinder you need to keep your trailer operating at peak efficiency! Simply fill out the custom form below and our team will have your individualized custom part in no time!