LIFT AXLE CONTROL VALVE - HIGH FLOW W/SOLENOID
Manufacturer:
Tramec Sloan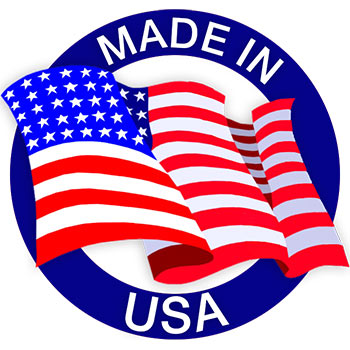 The Lift Axle Control Valve - High Flow W/ Solenoid manufactured by Tramec Sloan (SKU: 401349), is the solution for rapidly and safely controlling your trailer's lift axle. This valve, with high flow capacity, allows for full electric control over the air system that raises and lowers the lift axle. Its rapid lift axle actuation is also able to be controlled from a safe distance using the embedded electric solenoid control. Activate the system from the comfort of your cab, or at a safe distance to avoid any potential hazards, and for overall convenience. Be sure to confirm fitment before purchasing and order all other replacement parts your commercial trailer needs before checking out!
The Tramec Sloan Lift Axle High Flow W/ Solenoid Control Valve is a rugged and reliable lift axle control valve for all your construction trailer's lift axle control needs. With an operating pressure between 30-120 PSI, this valve can handle whatever your trailer may throw at it so you can remain confident in your hauler's ability to get any job done. Easy to install, this valve will ensure your trailer's lift axle is always able to actuate rapidly and reliably, as well as the fact that this it can be controlled remotely with the electric solenoid system. When utilizing this type of Tramec control valve, you'll have an effective, rugged part that will serve your lift axle control for many miles to come. Order your replacement lift axle high flow control valve from The Ranco Parts Store today!
Product Specifications:
Provides Rapid Electric Over Air Control of Lift Axles
Includes Two Industry-Proven Brake-Style Relay Valves
Integrated with Single Unit for Compactness and Ease of Installation
Excellent Flow Capability for Rapid Axle Actuation
Optional Control Solenoid for Electric Control
Operating pressure of 30-120 PSI
Operating Tempurature: -40°F to 190°F (-40°C to 87.7°C)
Material: Cast Aluminum Body
Manufacturer Guarantee: "Tramec Sloan® is a US-based manufacturer and supplier of a wide range of air products, electrical components, fittings and fasteners, and other mechanical parts for various commercial vehicles and industrial applications. The company is dedicated to providing not just superior-quality products but also exceptional service to its customers across the US. All Tramec Sloan products are created following stringent manufacturing processes to ensure reliable performance, long service life, and safety. And since they go through strict validation and testing, customers can rest assured that the product that they get from this brand will provide not only maximum performance and safety but also years of reliable service."
More Information

| | |
| --- | --- |
| Box Size | 12"x12"x7" |
| Country of Origin | USA |
| Finish | Matte |
| Material | Aluminum, Brass |
| Package Quantity | 1 |
| Connections | x2 1/8" Solenoid port (1) Gauge port X2 3/8" Lift Bag ports X3 1/2" Load ports (2) & (1) Reservoir port |
| Duty | 12V Continuous Duty Solenoid |
| Flow C | N/A |
| Flow Rating | N/A |
| Function | Uses an electric solenoid to operate the lift axle(s) via an electric switch installed in the cab. |
| Operating Temperature Range | -40°F to 190°F |
| Operation | Electrically operated with a solenoid to control the lift axle on a smithco side dump. |
| Power | 12V DC utilizing power plug |
| Pressure | 30-120 PSI |
| Product Line | Smithco |
| Replacement Parts | N/A |
| Voltage | 12V DC |
We found other products you might like!