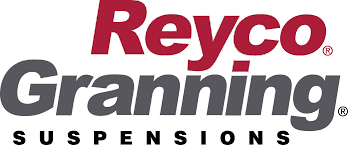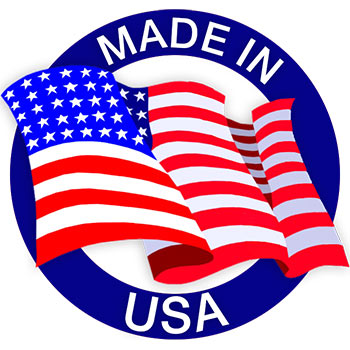 The Reyco Cast Equalizer (SKU: REY0850-00) by Reyco Granning Suspension is a popular suspension part that holds the leaf spring of a trailer in place as the suspension oscillates. Reyco is a premier suspension company that delivers best in class for durability and reliability of their commercial trailer products. The Reyco Cast Equalizer is an essential part to the functionality of trailer hauling performance by offering a pivot point for both ends of the leaf springs in the suspension system. It also supports the leaf springs in the middle of the trailer, so the balance of your load is always under set control. Shop all available Equalizers and other like parts from The Ranco.com Parts Store today!
The spring rollers support the leaf springs as they oscillate over bumps and keep the leaf springs from falling out of the equalizers when there's no load on them.
Always make sure to verify that any part in your order fits beforehand, taking measurements as needed. This part requires supplemental components to work properly such as the Spring Roller Kit (SKU: K074100). The Spring Roller Kit is used on most equalizers to support the ends of the leaf springs and offer them a pivot point, holding the leaf spring in place as the suspension oscillates.
Specifications:
Durable steel construction
Needs X2 spring roller kits for leaf springs to rest on (K074100)
Cast equalizer
For use with Reyco suspensions only
This product is made from an extremely durable steel that attributes to Reyco's best in class durability. Reyco has more than 90 years of experience in the design and manufacturing of suspension systems and are certified to ISO 9001:2015 standards. Here at The Ranco.com Parts Store, we are proud to offer certified parts from Reyco Granning Suspension to our customers, so feel free to reach out to our commercial dump trailer team to answer any questions today.
More Information

| | |
| --- | --- |
| Color | Black |
| Box Size | 12"X12"X7" |
| Country of Origin | USA |
| Finish | Matte |
| Material | Steel |
| Package Quantity | 1 |
| Function | Used on reyco suspensions to help support the weight of the trailer and allows the suspension to oscillate. |
| Center Hole Size | 1" |
| Spring Roller Number | K074100 |
We found other products you might like!