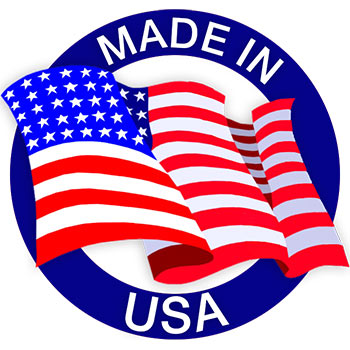 The Adjustable Torque Arm (SKU: HUT16398-04) by Hutchens Industries is used on commercial trailer axles to keep them aligned and straight. This replacement torque arm part is made from a durable steel to ensure years of service, grade 8 flange head screws, and an adjustable I-Clamp to make so you are unable to over tighten. The Genuine Hutch mark on all of Hutchens Industries parts are to show the buyer what they are getting is exactly what they were looking for and to the exact specifications for the job, so you know you're getting a high-quality part. The Ranco.com Parts Store is a proud supplier of Hutchens Industries parts and is your first stop for all your axle component part needs, so give us a call or order today!
This Adjustable Torque Arm, by Hutchens industries adjusts to align the axles of the trailer. The way it does this is by securing the axle to the spring hangers. One thing to always check when purchasing a torque arm is to make sure you have the correct radius rods. When deciding on a torque arm Hutchens has made the decision ten times easier because they produce high quality products that no "will fit" label can beat. Hutch Torque Arms are machine welded to ensure the highest durability, consistency, and longevity of the product.
Proper installation and maintenance of the Adjustable Torque Arm are crucial for the health of the product. To make sure you buy the right part, compare photos with the current part in use, when the part arrives compare all the components of the old and new, and if there are any further questions feel free to contact Ranco.com Parts, and we can connect you to an expert who will be glad to help!
Components of the Adjustable Torque Arm:
Natural rubber bushing
Radius rod (coated threads with anti-seize compound)
Fabricated wrapped eye-ends
I-Clamp Stabilizer (Grade 8 flange head screws, Grade C Hex Lock Nut)
More Information

| | |
| --- | --- |
| Color | Black |
| Box Size | 36"X12"X12" |
| Country of Origin | USA |
| Finish | Matte |
| Length | 18.5"-21" |
| Material | Steel |
| Package Quantity | 1 |
| Function | Adjustable torque arms are used on the axles to keep them aligned and straight. Adjustable arms are the ones to adjust to align the axles. |
| Bolt Size | 1" |
| Adjustable Or Solid | ADJUSTABLE |
| Suspension Type | HUTCH |
We found other products you might like!