1/4" AIR SHIFT - SELECTOR VALVE (H-2200)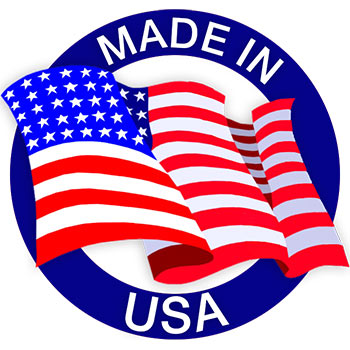 The 1/4" AIR SHIFT - SELECTOR VALVE replacement part, manufactured by APSCO, is an essential part to a commercial or construction dump trailer. It uses air to energize the solenoid to allow for remote control of the valve to turn on, which provides the driver direct manipulation of the dumping mechanism of their trailer. Another primary function of this air shift part is that it remotely controls the selector valve for ease of use. The 1/4" AIR SHIFT - SELECTOR VALVE replacement part is used for dumping A trailer to a B trailer from a simple switch in the cab. If you're in need of a new selector air shift valve, be sure to confirm your trailer's model type fits this exact SKU before purchasing for optimal fit. Ensure you need this single piece instead of the entire valve as well since this is just an item of the whole. Make sure you check out the rest of The Ranco.com Parts Store today as well to browse and buy any other parts you need for your dump trailer. Shop now!
Made with sturdy Aluminum, this APSCO air shift part of the valve is a helpful piece of a commercial trailer's dumping functionality. If you're noticing some wear and tear or even complete failure of your selector valve, The Ranco.com Parts Store is the perfect place to be. Not only can you confirm this piece of the valve fits your individual rig by confirming the SKU, but you can also browse through the rest of our website to order any other replacement parts you may need. We are the #1 online store for trailer upgrades and maintenance projects for all construction trailers, regardless of the brand of trailer you own. This piece is the air shift part of a selector valve, so make sure this piece is what you need and not the entire valve itself before ordering.
With the APSCO manufacturer guarantee, you can completely rely on this air shift valve to bring your hauler back into commission. APSCO stands by their products and knows you'll be satisfied with every part of theirs you purchase, including this specific part. Make sure you need a 1/4" selector valve air shift replacement before ordering, otherwise, this part may not fit. It's important to confirm fit and SKU of all valve products, including the air shift piece, because if fitting is just a little bit off, the air pressure energizing purpose of this piece won't allow you to properly dump or even move your trailer as needed.
If you need any other parts, be sure to shop our other brands and part types before you go! The Ranco.com Parts Store has everything in one place.
More Information

| | |
| --- | --- |
| Box Size | 6"x6"x6" |
| Country of Origin | USA |
| Finish | Matte |
| Material | Aluminum |
| Package Quantity | 1 |
| Connections | 1/4" |
| Duty | N/A |
| Flow C | N/A |
| Flow Rating | N/A |
| Function | Used on H-2200 Valve. Uses air to energize solenoid to remotely control the valve it's on. |
| Operating Temperature Range | N/A |
| Operation | Remotely controls the selector valve. |
| Power | N/A |
| Pressure | N/A |
| Product Line | Apsco |
| Replacement Parts | N/A |
| Voltage | N/A |
We found other products you might like!