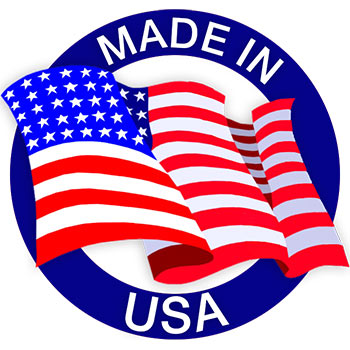 The 1/4" Air Shift part (SKU: H-8011), manufactured by APSCO, is a vital component of the directional control valve component of a commercial trailer. This replacement 1/4" Air Shift part uses air to electro magnetize the solenoid coil and is remotely controlled by the directional control valve for ease of access. Once the solenoid coil has its electromagnetic charge, the valve that the air shifter is on can be remotely controlled to function as the operator would like. This 1/4" Air Shift is also used to remotely control your trailer dumping from a switch in the cab so you can easily dump your load from the driver's seat. Order today and be sure to browse through our other trailer parts on the Official Ranco Parts Store to order everything from one place!
This 1/4" Air Shift part has a very important job to do. It uses air to energize the solenoid coil to then allow remote control operations for the chosen valve. The directional control valve of commercial dump trailers can now be remotely controlled through the 1/4" Air Shifts cylinder. The main use of this Air Shift is to dump your trailers materials from just pressing a switch from inside the cab. The 1/4" Air Shift bolts right onto the H-8002 valve. (That SKU sold separately.) The specifications for the air shift are 1/4" for the air line to travel through.
Make sure to visit the rest of our commercial trailer parts inventory for other similar products that fit your specific needs or help upgrade your trailer to the level you've always wanted! Shop more today.
More Information

| | |
| --- | --- |
| Box Size | 6"X6"X6" |
| Country of Origin | USA |
| Finish | Matte |
| Material | Aluminum |
| Package Quantity | 1 |
| Connections | 1/4" |
| Duty | N/A |
| Flow C | N/A |
| Flow Rating | N/A |
| Function | Uses air to energize solenoid to remotely control the valve it's on. |
| Operating Temperature Range | N/A |
| Operation | Remotely controls the Directional control valve. Used for dumping A trailer B trailer from switch in cab. |
| Power | N/A |
| Pressure | N/A |
| Product Line | Apsco |
| Replacement Parts | N/A |
| Voltage | N/A |
We found other products you might like!