Backordered and on the way. Will ship when in stock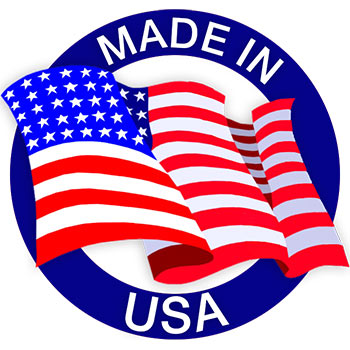 The 5th Plate Trunnion Tube (SKU: BR14020) is a vital component for all your tandem axle trucks, 5th wheel tow haulers, etc. When considering this part, please give us a call with the last 8 of your vin number so we can ensure proper fit with each manufacturer. Here at Ranco.com Parts we strive to offer the best parts for all your essential needs, and the 5th Plate Trunnion Tube will deliver on that promise. The Ranco.com Parts Store has all the 5th Plate Trunnion components you need, so be sure to check out our other products!
The trunnion tube is what holds the 5th plate onto the trailer allowing it to be towed. When attaching, the 5th plate mounts onto this tube. When ordering this part, be sure to check the last 8 of the Vin number, we use this to verify that the part will fit and be the correct product for your need. The 5th Plate Trunnion Tube, when tied into the 5th plate is the controlling pivot point of a trailer when in tow.
Maintenance and proper care of the 5th Plate Trunnion Tube is suggested to be done on a regular basis, it is important to ensure consistency in the re-greasing of the trunnion assembly and to inspect all components associated to enhance longevity of the parts.
This Kit includes:
Trunnion tube
Rubber bushings
Split bushings
Washers
Make replacing the trunnion tubes on your end dump trailer a whole lot easier. Shop all available trunnion tubes and other parts from the Ranco.com Parts Store today!
More Information

| | |
| --- | --- |
| Box Size | 48"X12"X12" |
| Country of Origin | USA |
| Finish | Matte |
| Material | Steel |
| Function | Secures the 5th plate to the ranco bottom dump trailers. |
| Application | Ranco bottom dump |
| Quantity Needed Per Trailer | 1 |
| Things To Check Before Buying | Have the last 8 of the vin # ready and give us a call to ensure that this trunnion tube will work on your trailer. Some trailers are different even though they're the same manufacturer. |
| Bushing For Kingpin | N/A |
We found other products you might like!