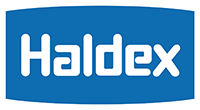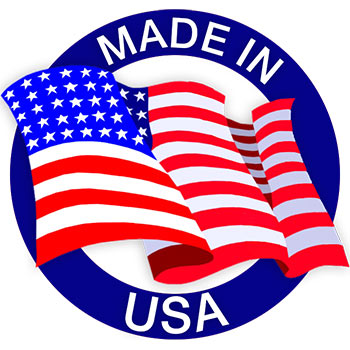 The 3030 Spring Brake Can manufactured by Haldex Brake Products, sold by Ranco Parts (SKU: 3030SB) is a spring-based braking system designed as an alternative to, or a backup for traditional service brakes. They do not function the same as traditional brakes, and instead of being activated when air enters the brake chamber, they apply once air pressure is reduced in the chamber. This creates an alternative to traditional air applied brakes to ensure the vehicle or trailer will always be able to stop, even if traditional brakes fail. Choose the durability and reliability of the Haldex 3030 spring brake can today.
This 3030 Haldex heat and cold resistant Spring Brake Can can provide a durable solution for tractor and trailer braking systems, or backup brakes to supplement traditional service brakes. This brake functions by using its internal spring to apply brake pressure when air leaves the chamber instead of the traditional method of braking with increased pressure. Utilizing ⅜" ports, this brake can is simple to install and guaranteed by the manufacturer to work for 48 months! Rest easy with this standard stroke 3030 spring brake made by Haldex so you can get back on the road and to business.
Spring brakes and their subsequent parts are generally utilized on the rear axle of a commercial trailer. Each spring brake is built with two different chambers with two different purposes to enable an effective air-sourced braking function. A spring break can, such as this replacement part, uses a spring to apply necessary pressure to engage the needed braking system. Spring brakes are vital for emergency situations, so it's important that you find reliable parts with plenty of power for your fleet of trailers.
Manufacturer Warranty: "Haldex, at its option will replace or issue a credit at Aftermarket Net acquisition cost of any unit determined to be defective. Said determination will be performed by Authorized Haldex Warranty Representatives. Parameters of determination will include, but not necessarily be limited to: Unit shall be within the specified time limitations and must have been installed and maintained in accordance with accepted industry practices."
More Information

| | |
| --- | --- |
| Length | 25 |
| Width | 9 |
| Height | 9 |
We found other products you might like!