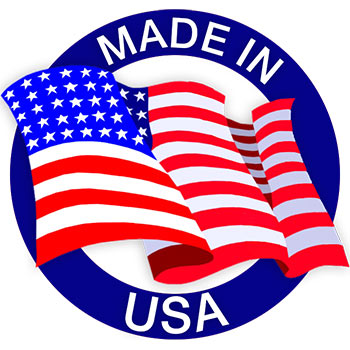 The Sealco 2 Way Check Valve (SKU: 320100) is a very necessary component to commercial trailers that should always be kept in good form for optimal performance. This trailer part is used to merge air between two supply air reservoirs, or between two-foot valves, allowing maximum air supply through two separate lines. If you are looking for a new 2 Way Check Valve part to replace a broken one, or are just ready to replace an old one, then look no further than The Ranco Parts Store. This Sealco Check Valve is essential in keeping the air flow within your commercial trailer functional. This part is in stock and ready to ship, so be sure to explore other Sealco parts on The Ranco Parts Store so you can order everything you need in one place.
The 2 Way Check Valve is a fundamental piece of equipment that allows two supplies to be fed into one delivery. It is most commonly used to merge the supply of air from separate reservoirs, creating a dual-option air flow. This Sealco valve balances the two air delivery lines, ensuring that if one line has insufficient air, the other line will be used to allow the air to flow through to the outlet port. So if one line of air has insufficient air pressure, this valve will recognize that and seal off the low pressure and use the line with the right amount of air pressure. Just like all other trailer parts we carry, this specific part is in stock and ready to ship today! Before ordering this replacement valve, please reference the specifications listed below to make sure this SKU is compatible with your commercial trailer or application.
Specifications:
Allows air to flow through to outlet port
3/8" Inlet A port
3/8" Inlet B port
3/8" Outlet A
The Ranco Parts Store has all the 2-way valves you are looking for! Be sure to browse our online part inventory on the site and if you don't find what you're looking for, contact our team today and we can special order any part you need. We take pride in providing the industry's best 2 Way Check Valves so that your trailer remains safe and profitable with the proper air pressure being provided when you need it most. Stick around and check out more products on The Ranco Parts Store before checking out today!
More Information

| | |
| --- | --- |
| Box Size | 6"X6"X6" |
| Country of Origin | USA |
| Finish | Matte |
| Material | Aluminum |
| Package Quantity | 1 |
| Connections | 3/8" Inlet A port 3/8" Inlet B port 3/8" Outlet A |
| Duty | N/A |
| Flow C | N/A |
| Flow Rating | N/A |
| Function | Allows air to flow through to outlet port |
| Operating Temperature Range | N/A |
| Operation | Used between supply air reservoirs that are merged together or between foot valves delivery 1 and delivery 2 lines to the trailer. |
| Power | N/A |
| Pressure | N/A |
| Product Line | Sealco |
| Replacement Parts | N/A |
| Voltage | N/A |
We found other products you might like!